PLANES, TRAINS, AND AUTOMOBILES
(HOW TO GET HERE!)
I have split this information into two parts:

1. If you live in Europe - and are booking one of my holiday options without transfers
2. If you are coming long-distance - USA, Australia, etc - and are booking the luxury barge or villa with transfers included.


This section is for you if you're taking the
Rental Villa for Independent Travellers (no transfers, tours, or anything else - just holiday villa rental), or
Self-Drive Canal Boat Rental, or
Pezenas Bed & Breakfast or Self-Catering Accommodation, or
One of my Tours or Courses.
This is general travel advice - if you make a booking I will send you detailed directions to the villas or boats before your arrival.
Below is a list of our nearest airports with cheap inter-European flights to Languedoc and the Canal du Midi area. I will soon be adding airports appropriate for canal boat rental in the Burgundy Region and for South-West France.

These links go to the airports' websites. They show where you can fly from, and which airlines you can use.
Helpful Advice If Clicking on the French Airport Links Below:
Don't try to use the 'Search for flights' systems on French airport websites - most of them don't work! You should go to an airline's own website if you want to search for flights on a particular date.
Coming by car to Pezenas:
The nearest motorways are A9 and A75 (5 mins away). Please see my
Pezenas maps
page for details.
Coming by train:
The nearest train station is at Beziers (25 mins away), served by the TGV fast trains from Paris which only take 4 hours, as well as trains from places along the coast like Monaco.
Please Note:

2 - IF YOU'RE COMING FROM A LONG DISTANCE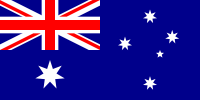 This section is for you if you're taking the
European Villa Vacation Option, or
Luxury Canal du Midi River Barge Cruise.
You will probably be flying into Paris Charles de Gaulle airport (CDG). From there you have 2 main options :

1. Catch the connecting flight from CDG to Montpellier (1.5 hours) or
2. Take the TGV express train from CDG to Montpellier or Beziers (4 hours).

Your vacation cost includes being picked up at Montpellier or another local airport or train station and being taken to the villa or to the barge. You will also be taken back at the end of your vacation, included in your vacation cost.
DON'T FORGET: I can also help you with a hotel stopover in Paris if you want, and/or a boutique hotel in our local area, and/or a week at your own private rental villa in mediaeval Pezenas, if you want to extend your vacation! If your needs are EU-wide rather than being about the local area, then I have a special 'Concierge' service just for you!
If you make a booking, naturally I will give you more detailed advice and assistance!
CONTACT ME NOW for availability of my
Languedoc B&B Villa, my Languedoc Holiday Rental Villa, or my friends' French Canal Boat Holidays on Narrowboats or Cruisers, or the Luxury Hotel-Barge Cruise!